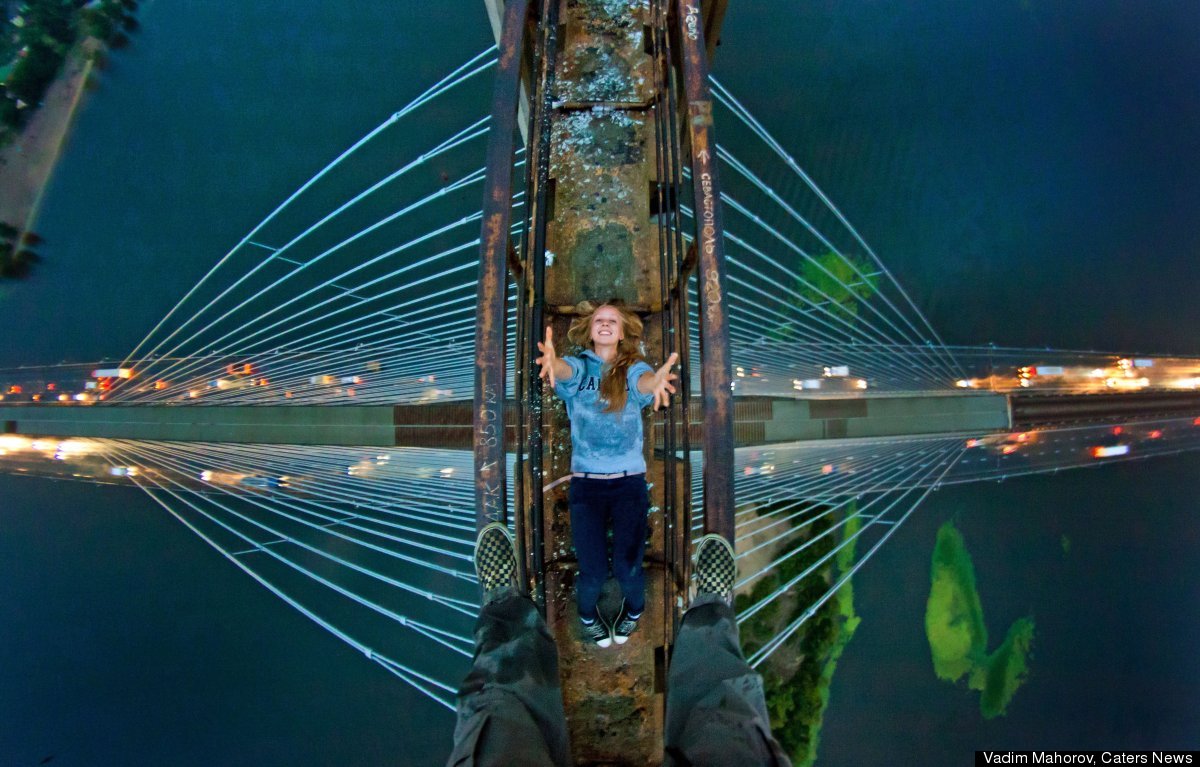 >> HUFFINGTON POST ARTICLE<<
Skywalking
: "it's when a photographer climbs his or her way up to nausea-inducing heights atop a series of structures, stands on its very edge, and snaps a photo of the view down. Skyscrapers, electrical towers, monuments -- if it's tall and dangerous looking, teens in Russia are climbing it to capture some breathtaking shots. To top it off, the thrill-seeking photographers seem to be working without any safety equipment whatsoever. "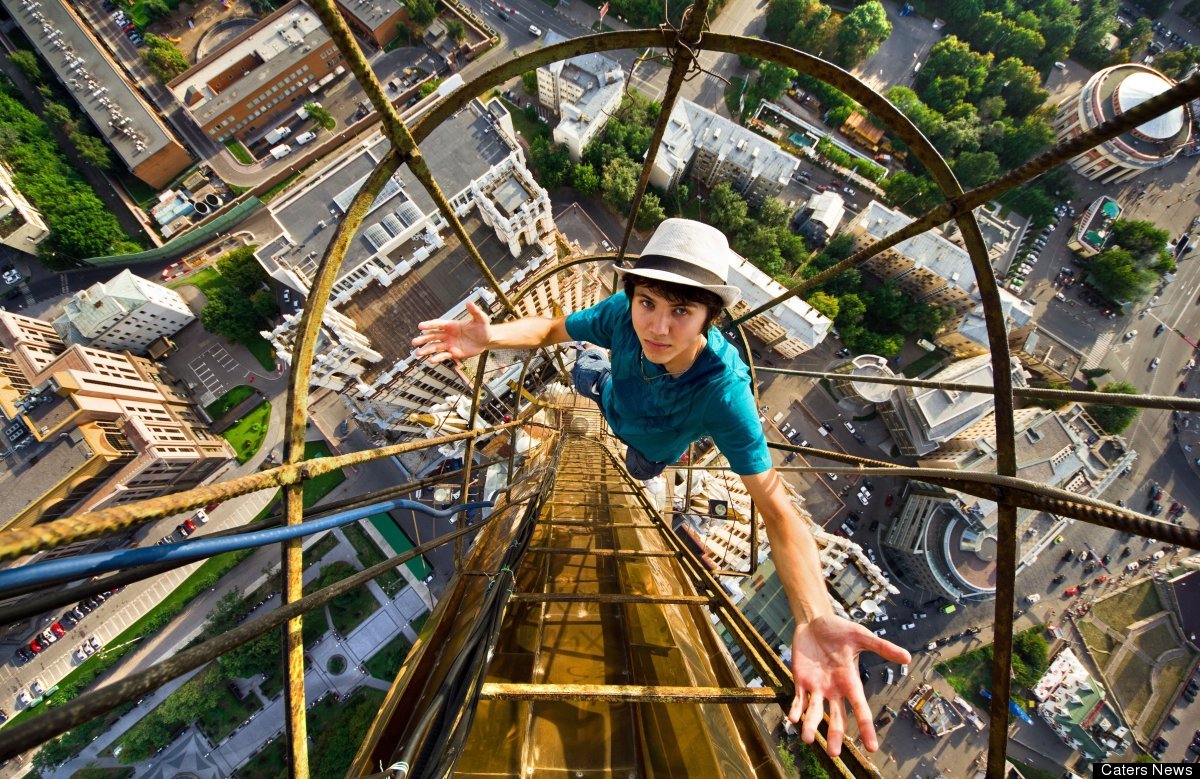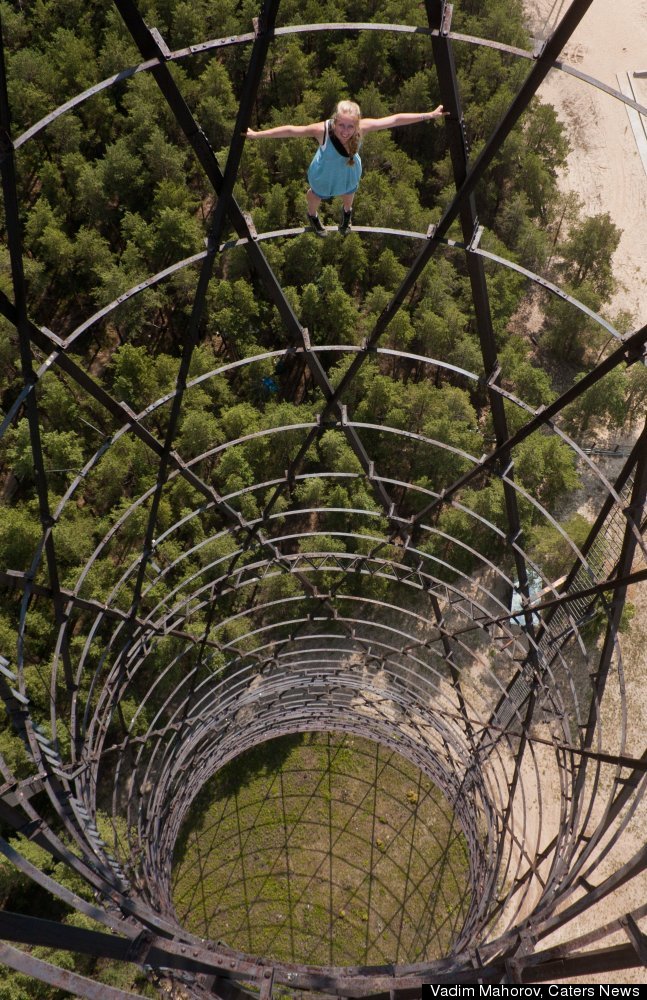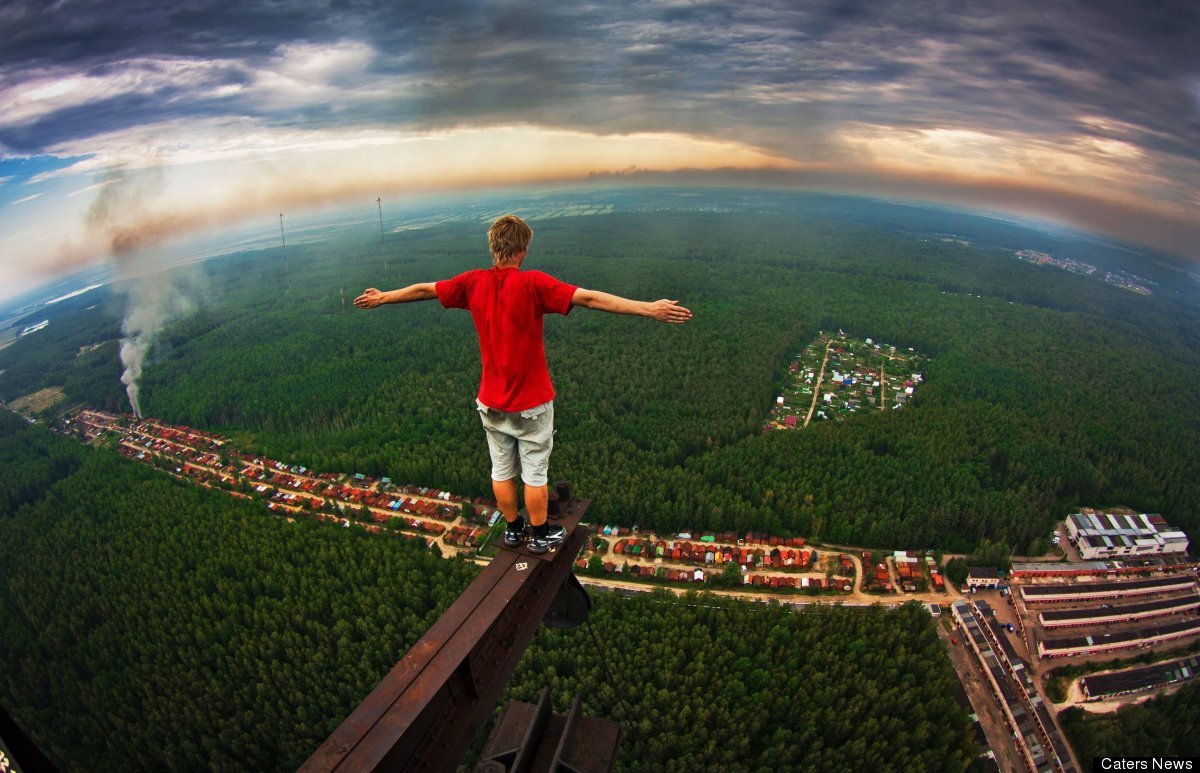 Thoughts? Do you think these people are insane or inspiring?
Fantastic photographs either way~
---
The skywalker Marat Dupri, mentioned in the article, has
his own photography blog
if you are interested. It's in Russian, so I Google Translated it for us English speakers:
[link]
The translation is pretty awful though, haha.